Shofar Ministry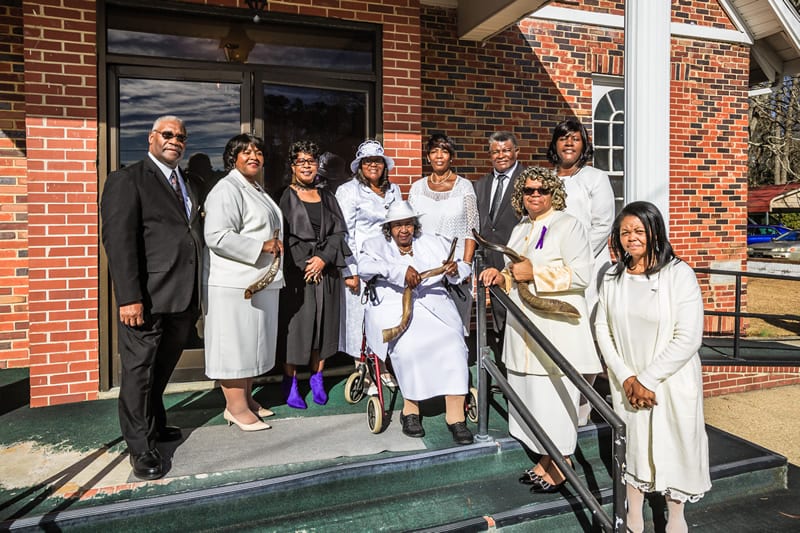 Our Shofar ministry was started to break the chains of bondage that may be within our church walls. Believing Ephesians 6:12 (KJV), "For we wrestle not against flesh and blood, but against principalities, against powers, against the rulers of the darkness of the world, against spiritual wickedness in high places," our church stands firm that chains and spirits can be broken.
The overall use of the Shofar is an effective tool for breaking down spiritual walls, snapping the chains of bondage, facilitating worship, and empowering intercessory prayer. It can be best understood when one realizes the significance of its penetrating tones in the spirit realm. Our Lord and Savior, Jesus, will return at the sound of the Trumpet. His return will signify the end of Satan and his principalities and powers. It is easy to understand the fear and confusion it causes the enemy when it's played. When he hears the sound, he doesn't know if the time has come for his end or if it is just a reminder of his ultimate finish. Either way, he surely must hate it.
The Shofar begins with recognizing the value of the word chosen for its name. Literally translated, the Hebrew word Shofar is "a sense of incising; cutting or burning into," and it comes from a root word meaning "beauty." Obviously, the sound of the shofar was more than a mere horn blast to the ancient Hebrews for it to earn a name that signified a cutting or burning into the heart and soul of the people from a sense of beauty rather than harshness. Even now, most would agree that when you hear the anointed sounds of the shofar, it deeply penetrates both soul and spirit in a quite beautiful fashion. Through tradition, the word shofar also means ram's horn and many times it is used interchangeably. When you see the word trumpet in the Bible, it is usually referring to the Shofar, which is considered the trumpet of God.
"And if ye go to war in your land against the enemy that oppresseth you, then ye shall blow an alarm with the trumpets; and ye shall be remembered before the Lord your God, and ye shall be saved from your enemies (Numbers 10:9 KJV)."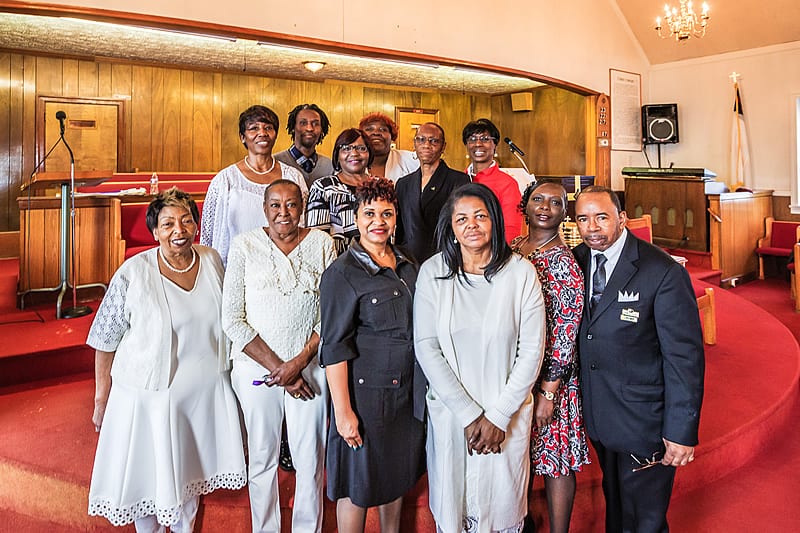 The Singleness Ministry
The Singleness Ministry vision is to help single adults grow in their spiritual, social, and personal lives and to minister to the needs of all singles. The role of the Singleness Ministry is to empower a group of like-minded individuals so that they can grow as lively singles and encourage relationships between singles.
In December 2016, Pastor J.W. Parsons was given the vision to create a Singleness Ministry. It became comprised of the Pastor, Pastor's Wife, single men and women, divorcees, and widows and widowers ages 18-62.
The ministry mission is to act carefully in accordance with God's will so far as this can be determined. Then we trust that God's plans for us will become apparent in His time. We resolve that this is not to restrict marriage, but we may live in a right way in undivided devotion to the Lord (1Cor.7:32-35).
The principal function of the ministry is be responsible to the Pastor in assisting him in making sure that Christian singles find the ultimate security in Christ and in the local congregation. Provide leadership and assistance in church programs and conduct and evaluate a comprehensive ministry. Make sure unmarried people are helping to trust God for their present and future needs, to honestly face and attempt to deal with their personal problems and struggles, to reach out to others in spirit of giving and friendship, to evaluate their life goals periodically, and to work on developing a balanced life that combines worship, work, play, rest, and periods of both socializing and solitude.
The Deacon Ministry
The Deacon Ministry mission is to be servants of God. We are an extension of the Pastor and we provide leadership, wisdom, love and minister to the needs of the congregation.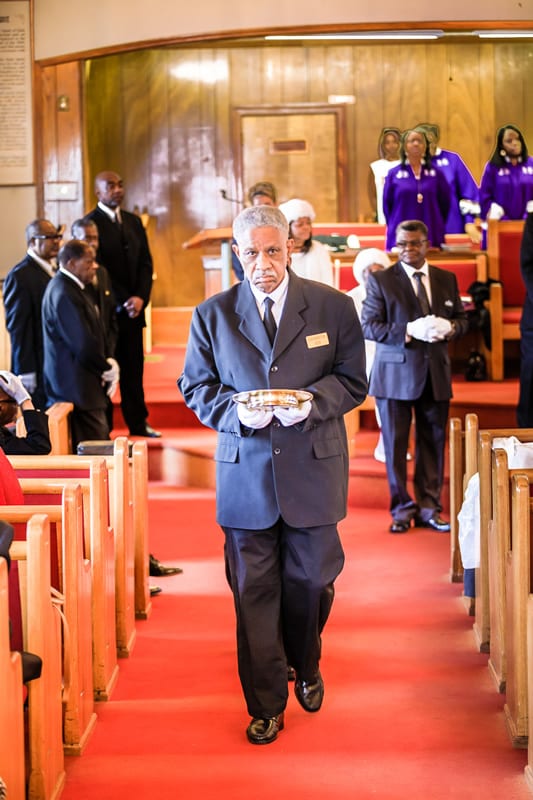 The Deaconess Ministry
Romans: 16:1, states, "I commend unto you Phebe our sister, which is a servant of the Church." In Titus 2:3-4, Titus said, "The aged women likewise, that they be in behavior as becomes holiness, not false accusers, not given to much wine, teachers of good things; That they may teach the young women to be sober, to love their husbands, to love their children."
Here at Silver Grove Immanuel Missionary Baptist Church the Deaconess Ministry is just like Phebe the servant in Romans: 16:1. We are servants of the Lord and serve an important role within the church. Supporting the Pastor, Deacons and Clergy and different ministries within the church, we assist in maintaining the smooth operation of the church by fasting and praying for the church family and the body of Christ.
The Deaconess Ministry duties are to prepare the communion table, the elements and all items used for communion for the church once a month. We also assist the Pastor by preparing communion for our known sick and shut in when visiting them in their homes or at the rest home. Our ministry also assists with baptismal ceremonies, counseling and mentoring young women in the church, visiting the sick and elderly within our local community, providing comfort to the bereaved, helping our church families during their time of crisis, preparing the Passover Fellowship meal and hosting the First Lady's Day Program.
The Word of God states in 1 Peter 4:8-9, "Above all, love each other deep, because love covers over a multitude of sins. Offer hospitality to one another without grumbling. The Deaconess Ministry of Silver Grove Immanuel Missionary Baptist Church would like to share our love for the Master with YOU! Please, come join us!
Hospitality Ministry
"There are different kinds of gifts, but the same spirit. There are different kinds of service, but the same Lord. There are different kinds of working, but the same God works all of them in all men." 1 Corinthians 12:4-6
The SGIMBC Hospitality Ministry supports, comforts and nurtures through the serving of prepared food with loving care and concern as servants of the body of Christ. The Hospitality Ministry strives to follow the vision of the Pastor by providing refreshments or meals for specific occasions. We oversee the food purchase, preparation, and service for church events, gatherings, and funerals.
Laymen League Ministry
The Laymen League mission of to keep men, young and old aware of their duties and obligations as members of Silver Grove Immanuel Missionary Baptist Church. We help the Christian lives of laymen through study, fellowship and service, and bring unsaved men into vital relations with God. We inspire and encourage men to support the ministry of the church.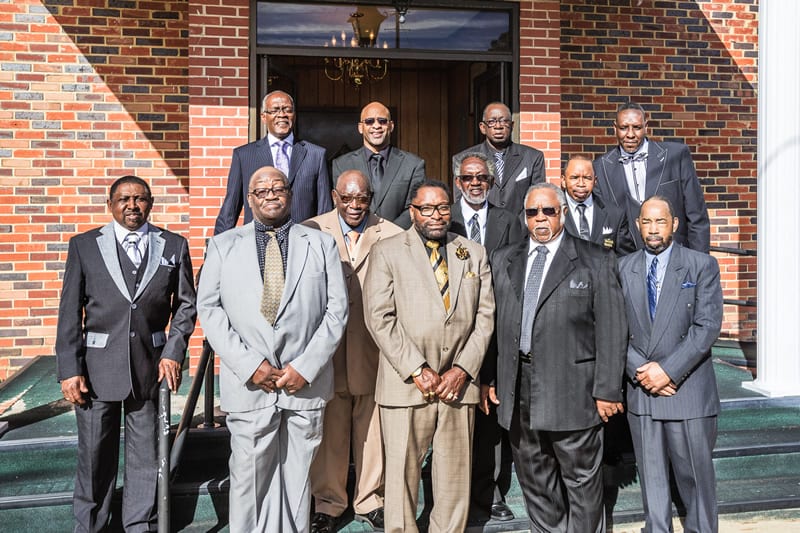 The Male Choir Ministry
The male choir ministry mission is to lift up the name of Jesus Christ, with songs of praises and worship. We use music to inspire the heart and soul of the congregation to draw them to God.
Church Choir
O come, let us sing for joy to the LORD, Let us shout joyfully to the rock of our salvation. 2 Let us come before His presence with thanksgiving, Let us shout joyfully to Him with psalms (Psalm 95:1-2)
The mission of our SGIMBC choirs are to exalt God by utilizing our musical gifts to sing praises unto God and to tell of His goodness, love and salvation through songs. Our goal is that our songs are pleasing to God and that the harmonies will mellow the hearts of the unsaved.
We glorify Jesus Christ by allowing Him to use our choir as a tool by working through each individual choir member to be effective in ministry to our congregational family, through hymns, worship songs and spiritual songs.
Finally, we strive for excellence in all endeavors relating to the music ministry.
Pastor Wives & Widowers Ministry
"And the Lord answered me, and said, Write your vision and make it plain upon tables, that he may run that readeth it." (Habakkuk 2:2)
In January 2016, Pastor James W. Parsons heard the voice of the God and formed the Minister Wives, Widows and Widowers Ministry. This ministry comprised of Pastor and minister wives, and layperson widows, fosters a common bond among wives and widows; forms a support system of information and service to strengthen the ministerial family; pray and study the Word of God daily; and to systematically support the Church with its time, talent and testimony.
We are moving forward in the name of Jesus Christ, our Lord and Savior, and we ask that you continue to keep our ministry in your prayers. Selah.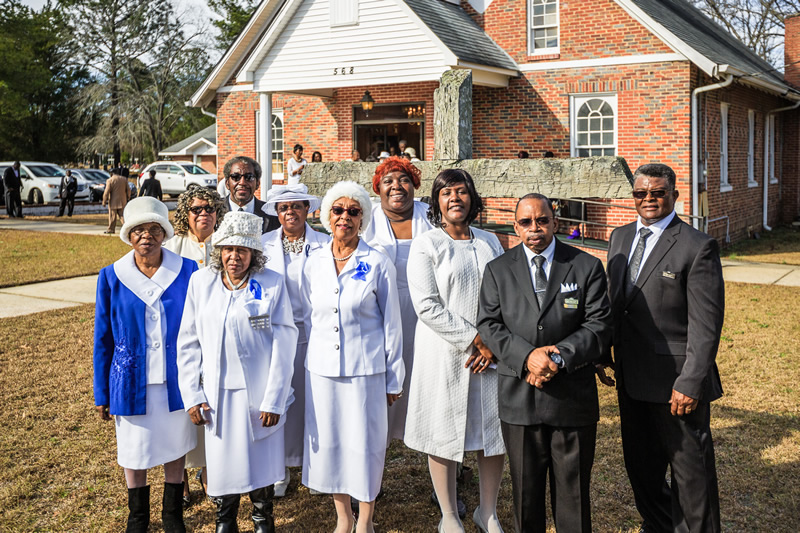 The Prayer Shawl Ministry
In Numbers 15: 37- 40 the Scripture reads, "The Lord said to Moses, Speak to the Israelites and say to them: "Throughout the generations to come you are to make tassels on the corners of your garments, with a blue cord on each tassel". You will have these tassels to look at so you will remember all the commands of the Lord, that you may obey them and not prostitute yourselves by going after the lusts of your own hearts and eyes. Then you will remember to obey all my commands and will be consecrated to your God."
We are not commanded by God to wear the prayer shawl today, because we are covered and united with Him through our Lord Jesus Christ. We use the prayer shawl to set aside a private time with God. By wearing the prayer shawl, it reminds us of our Blood covering which came through the sacrifice of Jesus Christ. The prayer shawl is a form of prayer closet for us. It creates a sense of privacy to go to God in prayer.
The tassels were to remind the Israelites of all the commandments of God so they would obey them. They were a visual aid to remind them to stay them to stay pure and obedient to His teaching. It is the same for us of all of God's commandments and promises.
As we look at the tassels, we mentally review God's commands, and realize we are different than any other people. Why? Because we are people of God. We even share His Son's name, We are Christians, we have a relationship with Him. By wearing this Prayer Shawl, we are saying to God, "I remember your commandments through this visual aid, and we want to allow your Word to work in us.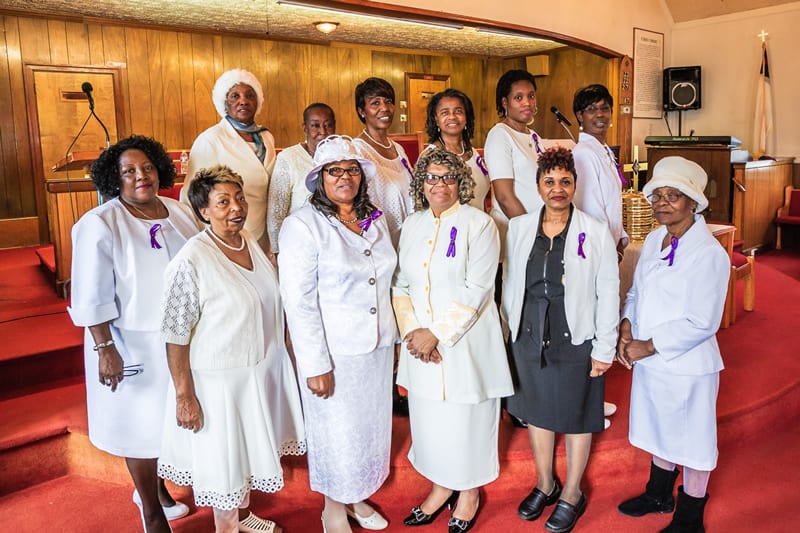 We have the mindset that just reading the Word isn't enough. We believe that if you don't DO it, you don't really believe it, Authority comes from God. By DOING His Word, not simply hearing and reading it. We are being obedient to His Word when we wear the Prayer Shawl during prayer and worship as a memory aid to remember his commands.
The prayer shawl is the covering which represents Jesus, and the tassels represent God and His Word. They both are a source of healing and protection. It's as if we are underneath this shawl with Him, draped in His Word, and protected by His authority. Without Him, we are nothing. But, draped in His Word and the authority that goes with it, there is nothing that is impossible through Him, when we are obedient to His word!
The purpose of the Prayer Shawl Ministry is to build a strong prayer life and a closer relationship with God. Our Prayer Shawl is the visible symbol of God and His Word, and a reminder that when we go in prayer. We go in our secret closet enclosed in our covering which is Jesus Christ and God and His Word. Here at Silver Grove the Prayer Shawl Meet on Saturday morning twice a month for one hour, as the spirit lead us. People are set free, healed and delivered.
If you would like to join us you may contact us by simply calling or sending an email.
Women in Christian Ministry
The SGIMBC Women in Christian Ministry was established to build up the body of Christ among the women at our church. We encourage women to know and follow Jesus Christ in their daily lives and equip other women to grow in their relationship with Christ through prayer, Bible study and discipleship. We also empower women to go and use their spiritual gifts to serve and reach others for Christ locally and globally. We promote the unity of all women growing in the grace and knowledge of Lord Jesus Christ and exemplifying biblical womanhood all for the Glory of God.
Glad Tidings
Glad Tidings means to spread the gospel and good news. That is exactly our mission at Silver Grove Immanuel Missionary Baptist Church. Our goal is to spread the good news through songs, praise and worship with hopes someone, young or old may give their life to Christ.
The group is comprised of teens and young adults. If you are about spreading the good news, we minister the second Sunday of each month. We welcome you to come hear this awesome group!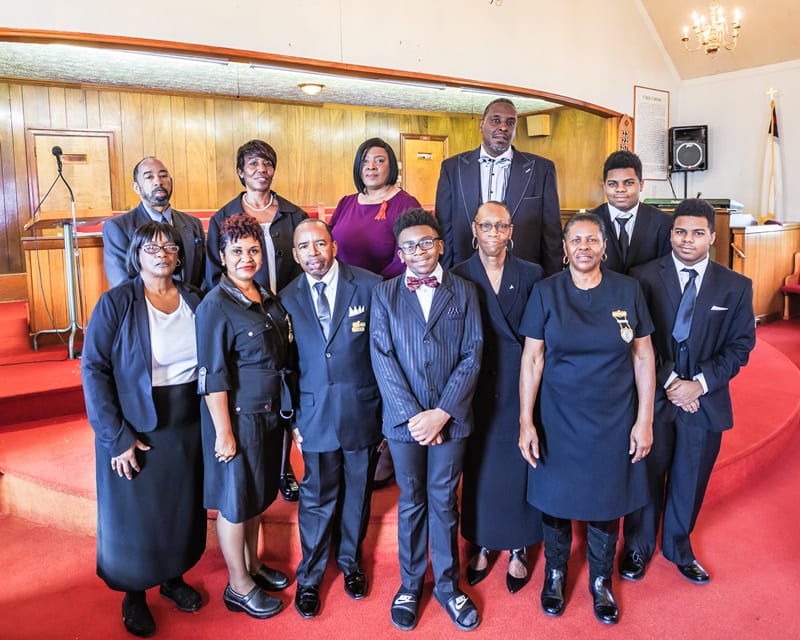 The Usher Board Ministry
"For a day in thy courts is better than a thousand. I'd rather be a doorkeeper in the house of my God, than to dwell in the tents of wickedness (Psalms 84:10).
The Usher Board Ministry is responsible for maintaining a warm and safe environment during public services at Silver Grove Immanuel Missionary Baptist Church, Inc. Our Ushers are tasked with the extraordinary opportunity of being an extension of the Pastor. The Usher Board Ministry provides direction and guidance in the pews and play an important role in keeping order and creating a spirit of worship, reverence, and friendliness in and about the church.
The Mission of the Usher Board Ministry is to accommodate everyone who enters the church with a seat in the most pleasant and efficient manner possible as well as serve and assist with a gracious attitude.
Our Usher Board Ministry is made up of both Adult and Junior Ushers. Junior Ushers can serve as early as 5 years old if they are able to follow direction up to the age of 18 years. After the age of 18 years, they will become a part of the Adult Usher board. The responsibilities of both the Adult and Junior Usher boards falls under the supervision of the President of the Usher Board Ministry. The President may entrust responsibilities to others within the ministry.
The expectations for members of the Usher Board Ministry are as follows:
Be friendly to people and reverent to God.
Be dressed in uniform or proper attire and neatly groomed.
Be attentive and focused on the needs of the congregation/Pastor.
Be prepared to follow the lead of the Usher.
Be willing to be trained in proper protocol and technique.
Be humble.
Be on-time when it your time to Usher.
Be an escort and walk people to their seat.
Be respectful and a helper.
If you can meet these expectations, please feel free to join our Usher Board Ministry here at Silver Grove Immanuel Missionary Baptist Church, Inc.